University of Malaya launched the Cancer ECHO UM in January 2021. It is an educational program based on the Project ECHO model by the University of New Mexico, US. The ECHO model is based on hub-and-spoke knowledge-sharing approach in a safe learning environment, with the aim to deliver best-in-practice care.
It uses video conference technology (Zoom platform) to connect providers in the communities (the "spokes") with teams of specialists and experts at regional centers (the "hub") for long-term tele mentoring and collaboration. The case-based learning platform will enable interactive discussion and sharing of knowledge and experience between participants and content experts on the management of cancer, with the ultimate intent of delivering safe and quality care to patients. We aim for Cancer ECHO UM to benefit trainees and junior doctors with an interest in oncology, and young oncologists throughout Malaysia.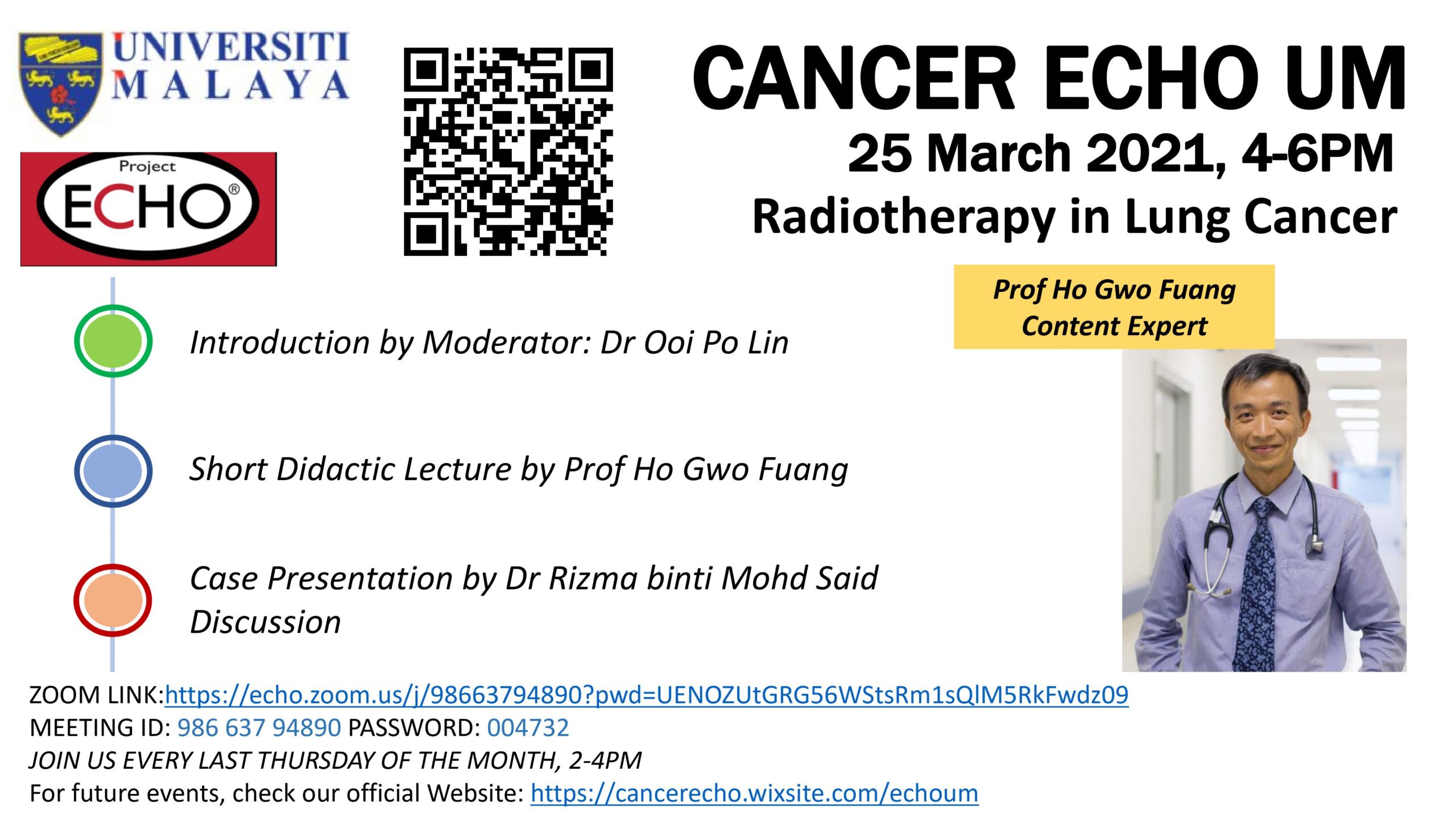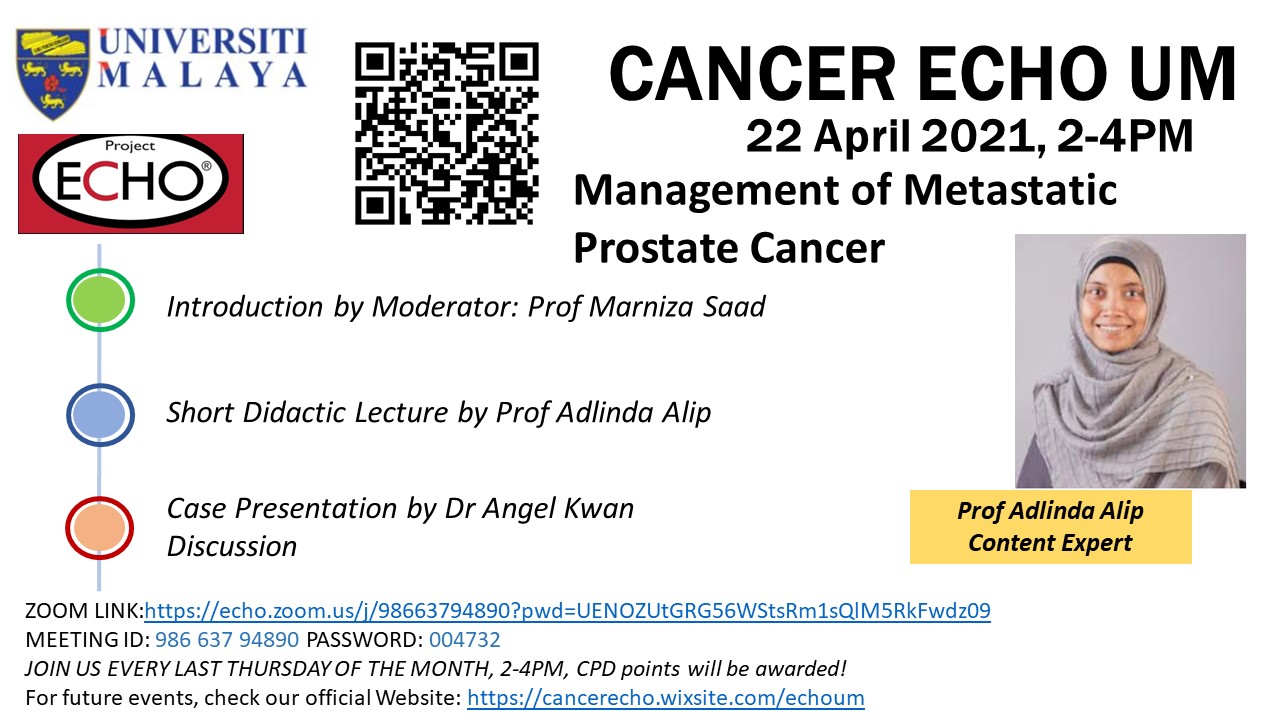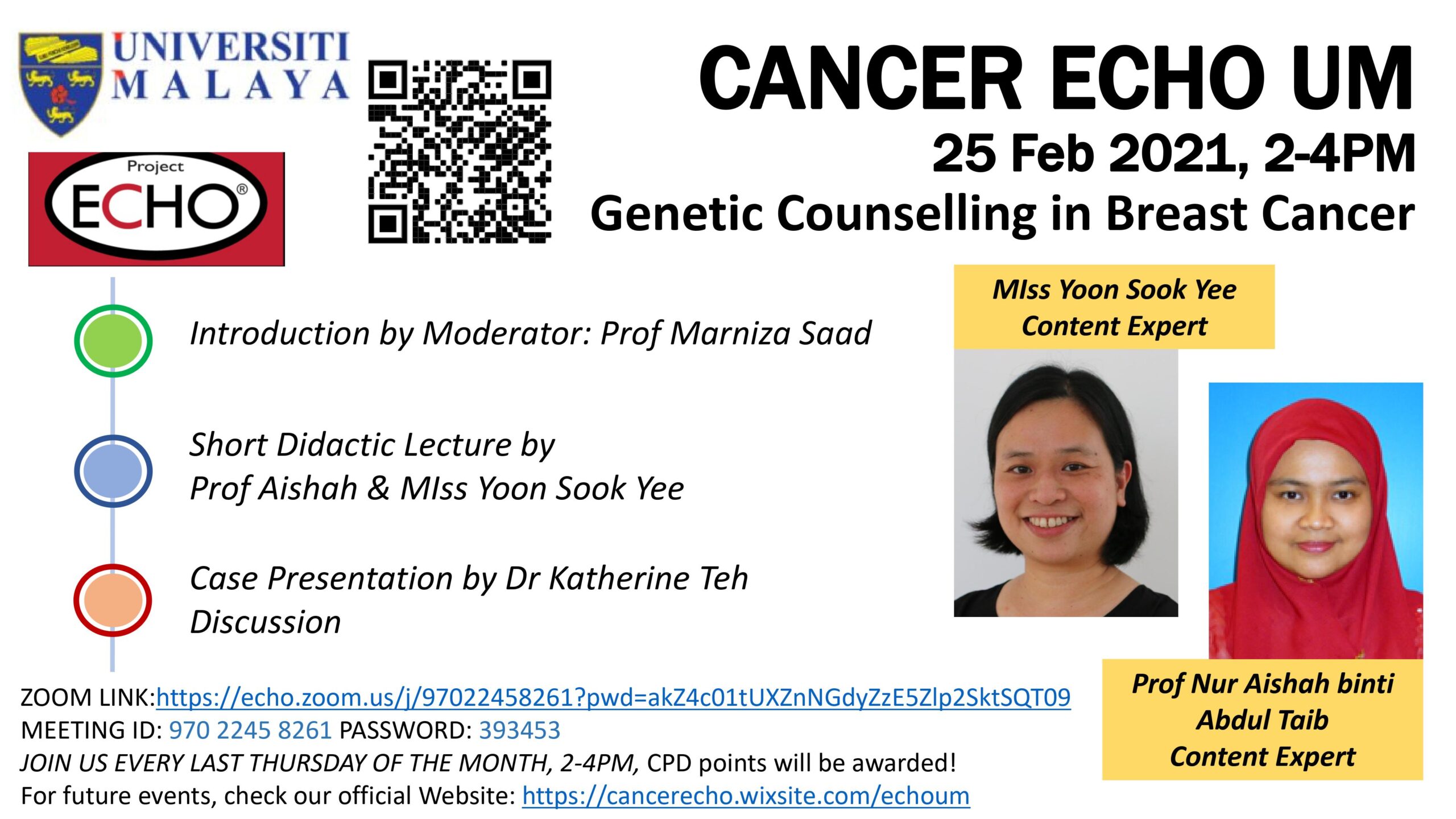 Each program covers a specific area in oncology. It consists of a lecture by a content expert followed by interactive discussion based on clinical cases. Participants will get opportunities to share cases from their own practice (patient identifiable data are anonymised for confidentiality purposes). CPD points will be awarded for participation. Samples of our programs since the launch are shared below. You can find more information on our website https://cancerecho.wixsite.com/echoum.
Thank you for your kind attention and support.
Many thanks, Cancer ECHO UM – Nur Fadhlina Abdul Satar, Marniza Saad, Ooi Po Lin, Nadzirah Ramlee
For further information, please contact:
Nur Fadhlina Abdul Satar
Clinical Oncologist and Lecturer
Department of Clinical Oncology
University of Malaya Medical Centre (UMMC)
50603 Kuala Lumpur, MALAYSIA
Phone (office) : +60379493037
Email : fadhlinas@ummc.edu.my