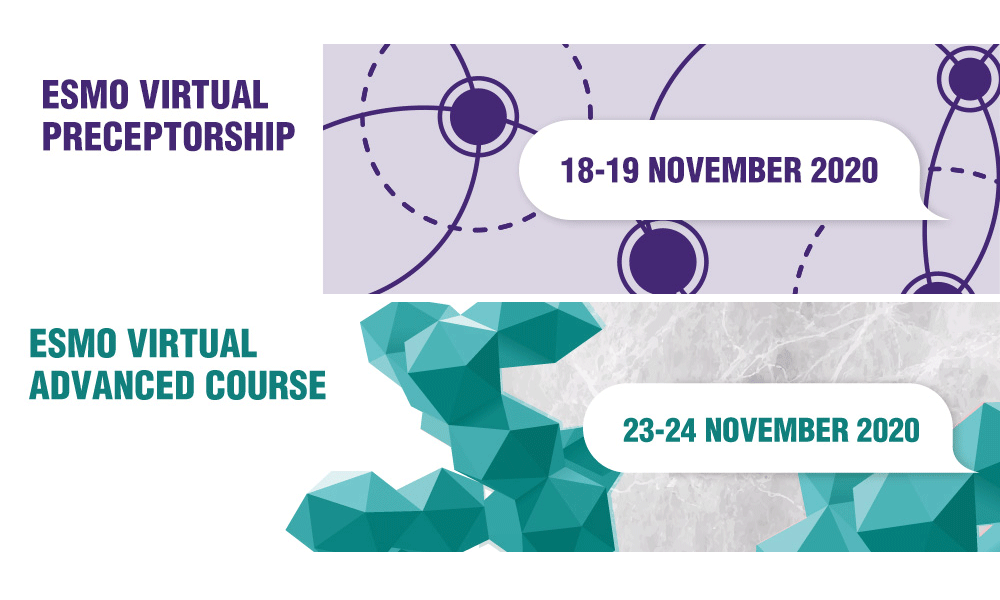 MESSAGE TO MEMBERS:
Dear MOS Members,
ESMO has planned the following VIRTUAL educational events for participants in the Asian-Pacific region. If you are interested to participate, please click on the relevant links for more information.
Please note that the application deadline is 17 October 2020
This email has been sent from MOS's mailing system, hence please contact the original sender Ms Roberta Vecchi at roberta.vecchi@esmo.org directly for further enquiries and information. Thank you!