Warm greetings from the APBCS Team!!
We are very excited to announce the 10th Asia- Pacific Breast Cancer Summit (APBCS) 2022 in conjunction with the 7th Singapore Breast Oculoplastic Surgery Symposium (SBOSS) which will officially be delivered in a HYBRID format from March 4 – 6, 2022 , at the Grand Hyatt, Singapore.
APBCS over the decade, has been a tremendous journey & experience enabling us to host and interact with global & regional experts in Breast Cancer – sharing experiences, real-world cases and clinical research. With every edition we try to address, debate and discuss vital topics and breakthroughs in Breast Cancer care than encourage better practice and better patient care.
May we once again seek the support of Malaysian Oncological Society to help announce APBCS 2022. Requesting your assistance in sharing the following registration form, Scientific program at a glance and early discount codes amongst your society members, and breast cancer care specialty affiliates.
APBCS 2022 will host
Ø Singapore Breast Oncoplastic Surgery Symposium (SBOSS) on March 4th, 2022
Ø Oncology Nursing Session on March 5th, 2022
Ø Best of San Antonio Breast Cancer Symposium (SABCS) on March 6th, 2022
For information please visit our official summit website: www.apbcs.org
REGISTRATION IS ONGOING | CLICK HERE TO REGISTER | CPD will be accredited by Singapore Medical Council.
ABSTRACT SUBMISSION FOR E-POSTER IS OPEN | CLICK HER TO SUBMIT AN ABSTRACT | Deadline until January 31, 2022 | Top 3 Abstracts will be awarded Travel Grant of USD 500 each.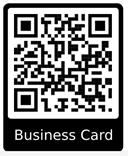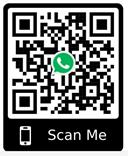 Healthy Regards,
Reuben (Ben) Fernandes | روبن فرنانديز
On behalf of APBCS 2022