Dear respected FARO Officers, Council Members, ETC Members,
We would like to invite you all to attend the FARO Webinar this month which will be held on Tuesday, March 22nd, 2022.
14th FARO Webinar, hosted by BSRO
Title: Total Body Irradiation for Bone Marrow Transplantation by VMAT Planning – An Initial Bangladesh Experience
Registration: bit.ly/IROSROOM35
For participants from China or others who may not be able to access the registration page, kindly try to use this ID for direct login to the webinar:
Webinar ID: 821 6880 1401
Passcode: FARO14
We look forward to welcoming and connecting with you all on the event. Thank you very much for your continued collaborations.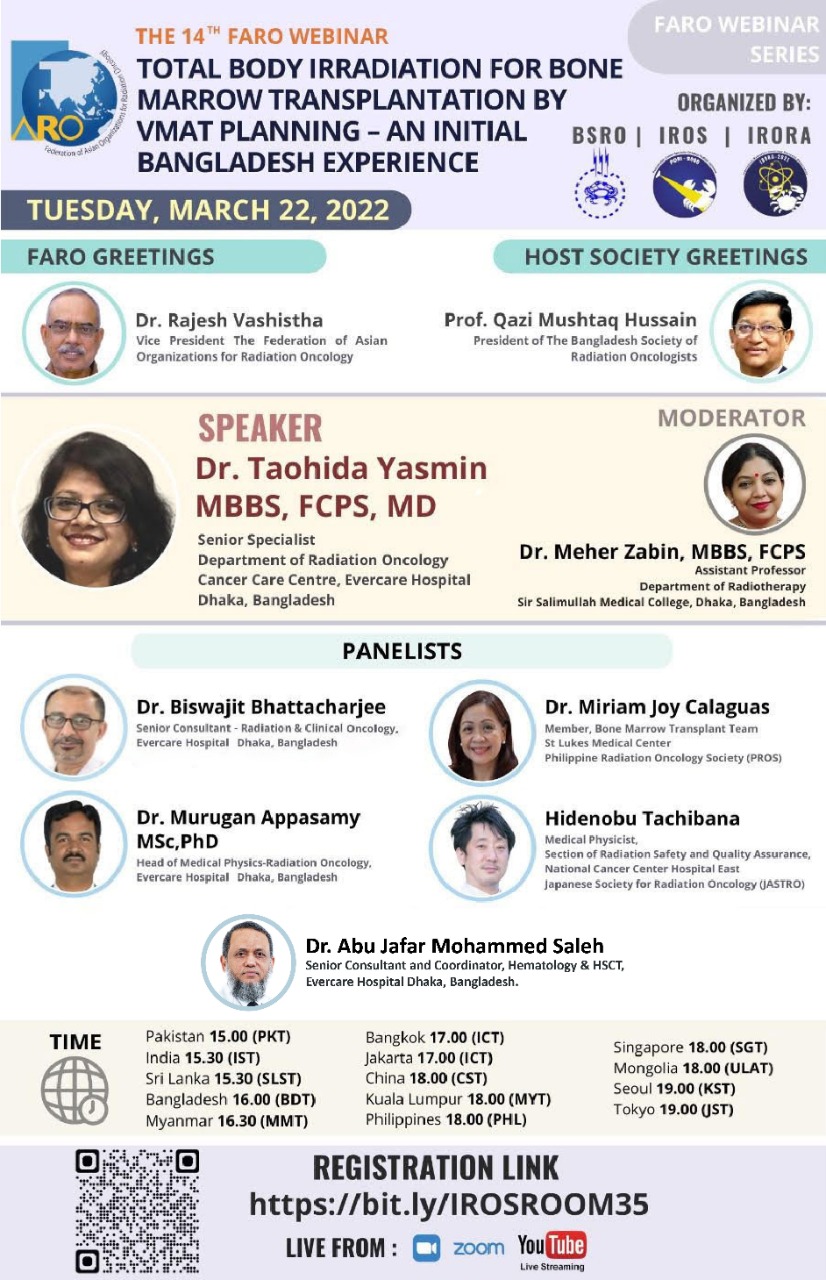 Regards,
Mayang
On behalf of
Prof. Soehartati Gondhowiardjo
President, IROS
IROS – IRORA Team for FARO Webinars