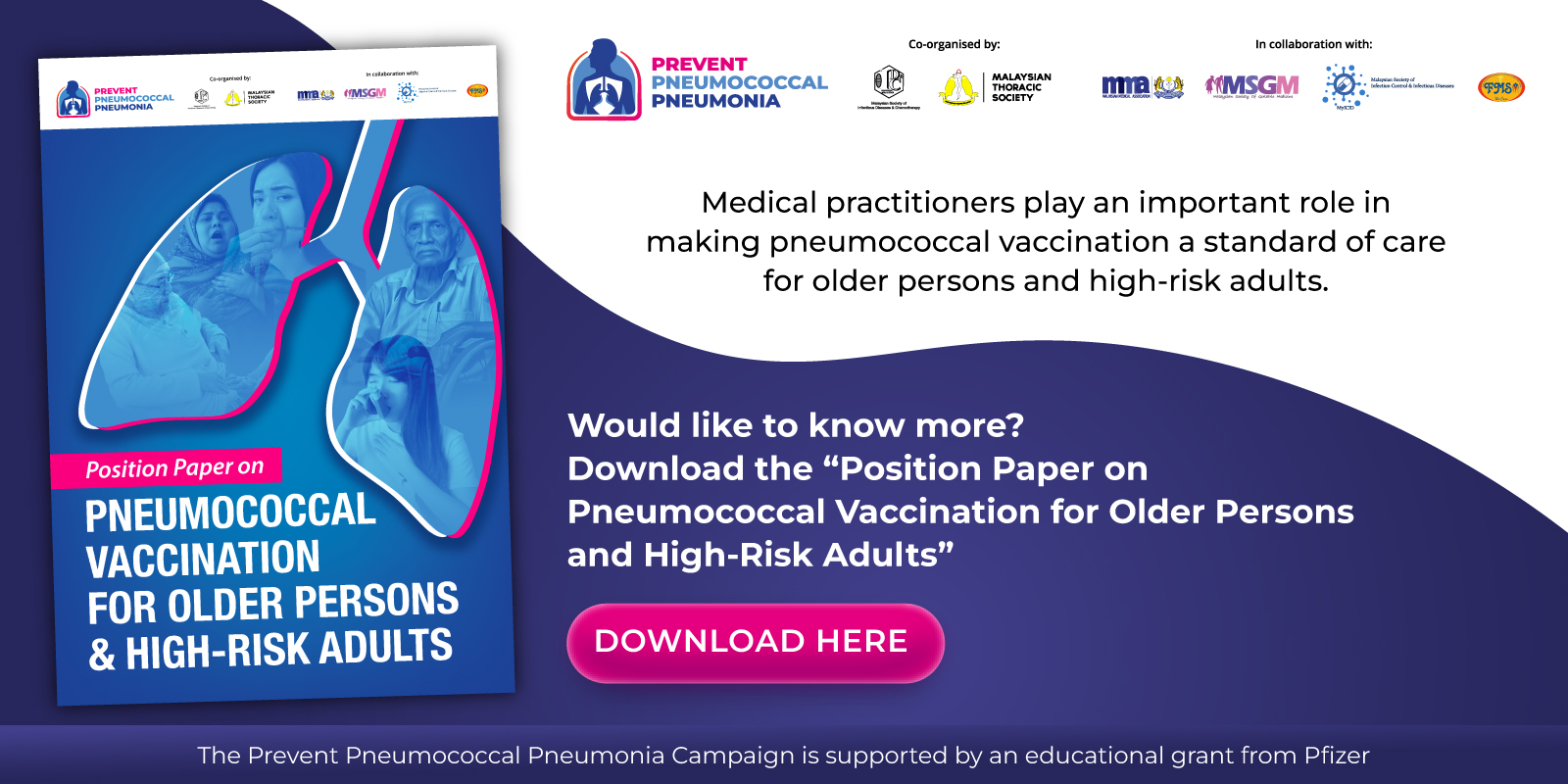 We are pleased to inform that the position paper has been updated and finalised to incorporate the names of endorsing societies on the second page. You can access and download the latest version of the position paper through the following link: https://preventpneumonia.com.my/position-paper/
We hope that the position paper be a valuable resource for healthcare professionals, especially those who cater to older persons and high-risk adults. Should you have any questions or require further assistance, please do not hesitate to reach out to us.
Thank you for your support.
Yours sincerely,
Prevent Pneumococcal Pneumonia Secretariat
JULAIKHA JUMAIN
Ultra Works Sdn Bhd
Mobile: +6 017 349 2307